OUR CURATED PERKS AND PREMIER BUILDING AMENITIES
INSTRATA Lifestyle offers residents a distinctive set of amenities and perks along with both virtual and in-person activities to meet the needs of our residents.
Host private gatherings in sophisticated event rooms. Take five (or ten) in our contemporary lounges and in our lobby libraries to remote work or read a book. Watch the sunset from our rooftop decks or outdoor dine under the stars. Enjoy our state-of-the-art fitness centers or in-home workouts with our INSTRATA virtual fitness programs.
Additionally, every month, INSTRATA Lifestyle offers residents distinctive building events, access and discounts to neighborhood businesses, community parties, multi-cultural functions, workshops as well as virtual entertainment from the comfort of your spacious living room.
TAILORED COMMUNITY EXPERIENCES AND PREMIER AMENITIES & PERKS
Tailored living here is a choice well made, and we invite you to immerse yourself in our elevated layer of both in-person and virtual amenities and perks. Escape from the routine with a collection of residential amenity spaces including expansive rooftop terraces, intimate lounges and smart co-working and fitness environments.
INSTRATA Lifestyle Residences concierge hospitality team procures partnerships with local neighborhood businesses to create unique experiences and discounts for our community, as well as curating building events, community parties, multi-cultural functions, makers workshops, and a host of virtual entertainment from the comfort of your spacious living room.
*Amenities & Perks vary at each building throughout the INSTRATA Residences Portfolio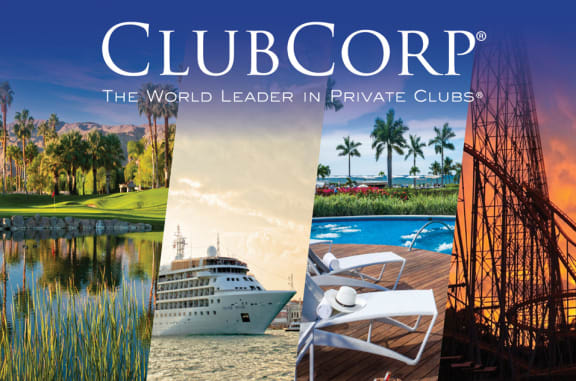 ACCESS TO OVER 150 CLUBS NATIONWIDE
As a resident of INSTRATA, you receive access to ClubCorps exclusive portfolio of 150+ private clubs across the country. Whether you are an active business traveler or just vacationing with friends, INSTRATA residents can take advantage of a wide selection of spectacular golf course, distinguished country clubs, sophisticated business clubs and modern sports clubs.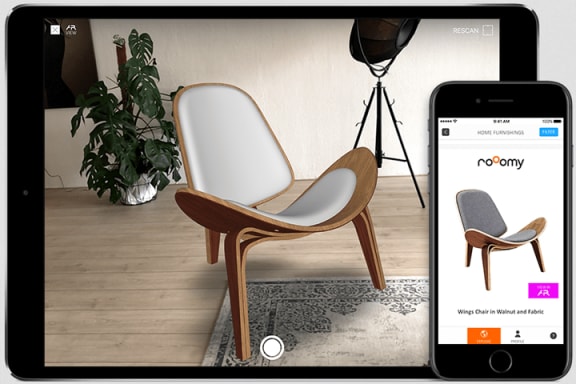 VISUALIZE YOUR NEW HOME
INSTRATA partnered with technology firm roOomy, to help you better visualize your space through the power of 3D, augmented and virtual reality. See your new residence virtually staged with furniture and purchase new items directly through the app. RoOomy will let you design your apartment on your visiting tour and also back home while you explore.
FIND YOUR SANCTUARY AND SCENE
INSTRATA is excited to offer our residents discounts to The James Hotel in Nomad. Receive perks and discounts to host your guests or take advantage of all the luxuries offered at the hotel for your own wellness day.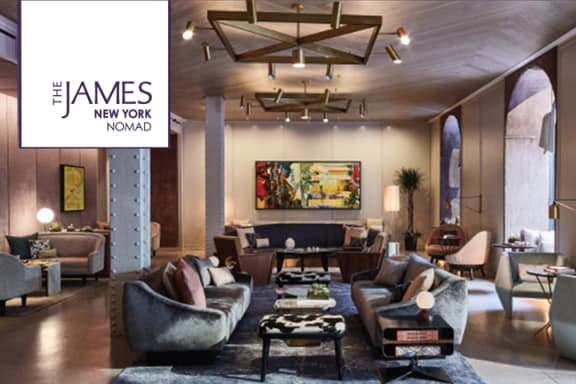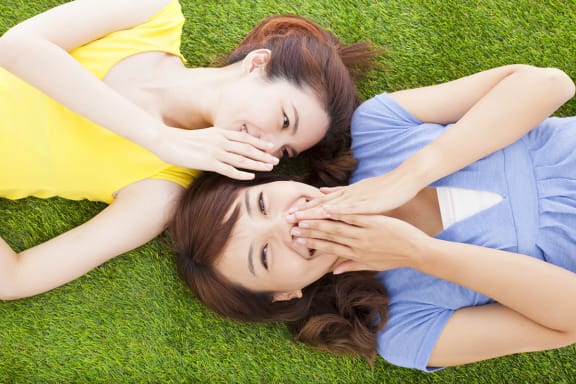 SHARE THE BENEFITS - REFER A FRIEND
Refer a friend to live at any of the INSTRATA residences, and you will receive a sizable credit ranging from $250 to $1,000.
EASY, FLEXIBLE LEASE TRANSFERS
You can transfer anywhere within the INSTRATA portfolio of properties. We are continuously expanding, but popular neighborhoods in Washington DC, Los Angeles, Manhattan, and Brooklyn are already in the INSTRATA collection.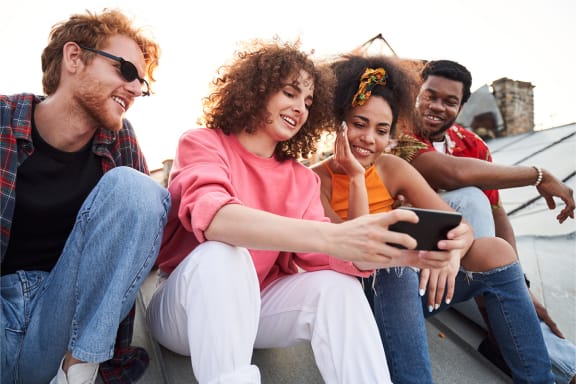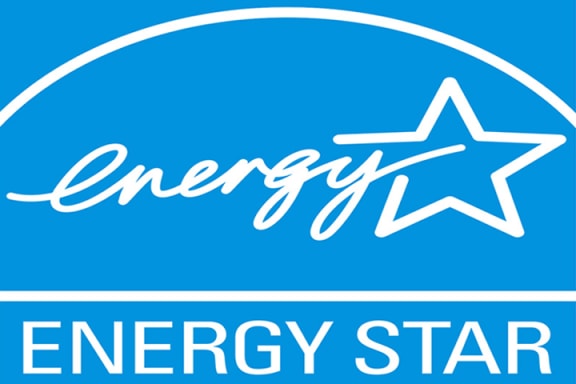 ENERGY AND EFFICIENCY
INSTRATA is taking steps to ensure our buildings are energy compliant including all our appliances, amenities for high-performance efficiency.
REIMAGINING YOUR RESIDENT EXPERIENCE WITH ALFRED
Were proud to offer Alfred - our resident experience partner - and redefine the future of living. The Hello Alfred app was designed to make your life easier. Use it to book errands, shop local services, access virtual Alfred events, special offers, and more! Additional services to help you take care of your home needs, discounts to brands, and explore what the neighborhood has to offer in our marketplace.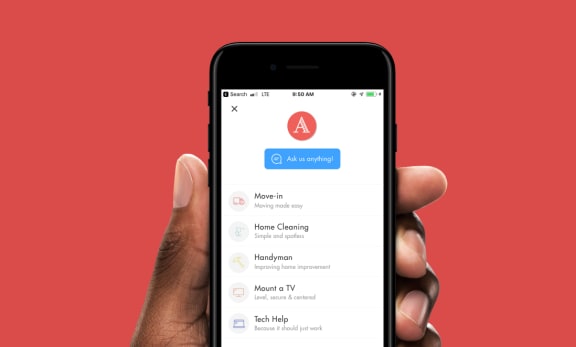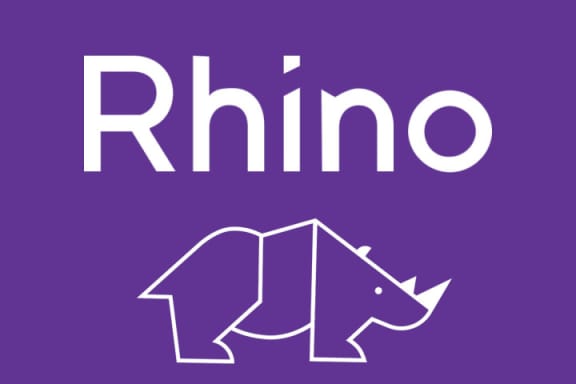 SAVE ON UPFRONT COSTS WITH RHINO
Rhino is low-cost insurance that satisfies your security deposit requirement. Residents can use Rhino to skip their security deposit and save cash INSTRATA Residences stays ahead of the game with Rhino, the deposit alternative that lets our community keep their cash at move-in. INSTRATA community uses Rhino to reduce their upfront move-in costs, providing flexibility and financial freedom.
INTRODUCING GRID REWARDS
INSTRATA is committed to sustainable and energy efficient practices. We teamed with an award-winning, free app that coaches our residents when and how to reduce their energy and carbon usage. INSTRATA Residents earn cash payments and are able to reduce their ConEd bill all year round! Con Edison pays individuals to reduce electricity at peak demand times to avoid running old, inefficient power plants.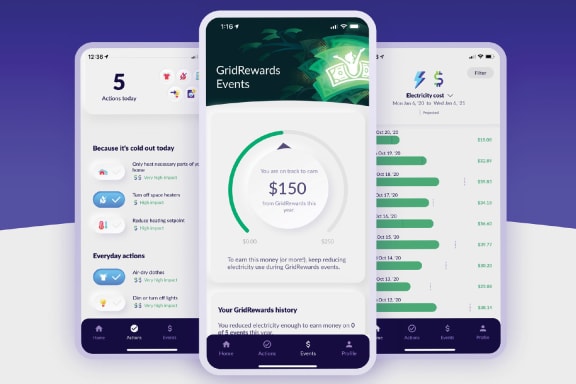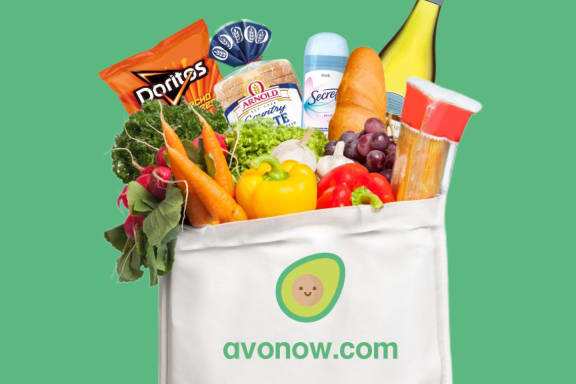 FREE SAME DAY DELIVERY
INSTRATA has partnered with Avo to provide residents access to free, same-day delivery of thousands of products including groceries, alcohol, household goods, personal care items, pet products, and much more! Avo is the only free, same-day grocery delivery store for employees and residents with no minimum order requirements or subscription fees!
GET CONNECTED WITH SPEED AND SERVICE
Starry is a brand-new, high-speed internet option now available providing our community with lightning-fast internet service, unlimited data, and support right from your Starry app. Starry is a great addition for all of our connectivity needs throughout the day and night to keep our residents connected.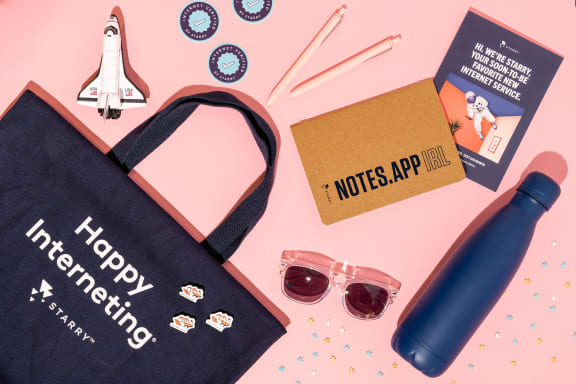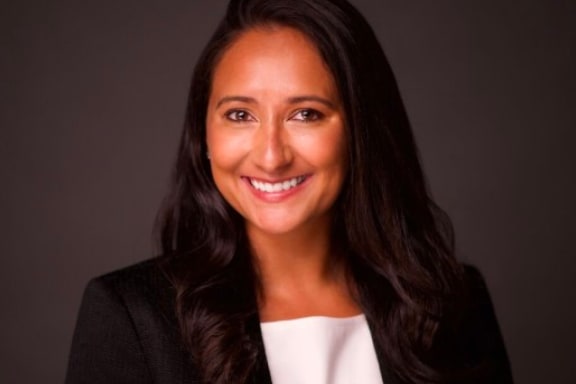 ON-SITE, HOTEL-STYLE CONCIERGE SERVICE
Your personal Lifestyle Guru who will organize your life!!
Your job is letting us know what you need to get through your day. Our job is to be there to answer coordinate, and arrange, and bring it to life. INSTRATA concierge specialized in all facets of the service experience and will provide everything you need to enjoy the style of living you seek in your new home. Living here is a choice well made, and we invite you to immerse yourself in this elevated layer of service.
A DAY WITH US @ INSTRATA
7:00 AM - BIG PRESENTATION TODAY. HAIR STYLIST COMING TO APARTMENT FOR A BLOW DRY
8:00 AM - ASSISTANT CALLED OUT SICK. NEED TO FIND A TEMP ASAP
10:00 AM - PARENTS COMING OVER FOR DINNER. ORDER FLOWERS.
11:00 AM - FRIENDS WEDDING THIS WEEKEND, NEED GIFT IDEAS.
1:00 PM - MEETING NEXT WEEK IN SAN FRANCISCO. NEED A HOTEL.
3:00 PM - DIDNT KNOW MY CLIENT WAS SUCH A FOODIE. BOOKED COOKING CLASS AT HAVENS KITCHEN.
4:00 PM - SISTER GOT THE PROMOTION. CHAMPAGNE SENT.
5:00 PM - BOSS COULDNT GET TICKETS TO THE SHOW. BEST SEATS IN THE HOUSE SEALED THE DEAL.
6:00 PM - WORKING TOO HARD. WEEKEND GETAWAY ITINERARY ALL SET.
8:00 PM - CHANGE OF PLANS. HER PARENTS ARE TAKING US OUT. LAST-MINUTE RESERVATION SCORED.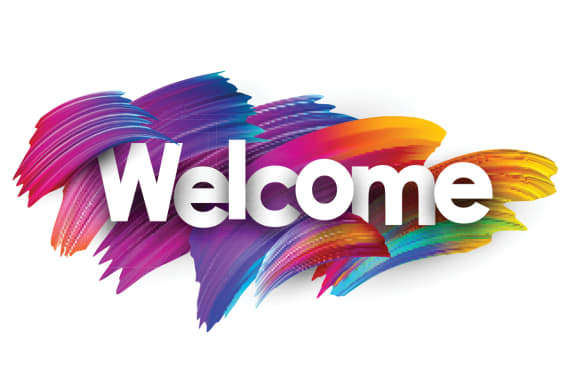 A HOME THAT CATERS TO YOU
Welcome Home! INSTRATA Concierge specializes in all facets of the service experience, providing you with everything you will need to comfortably arrive and thrive in your new home. Let our Welcome Team organize and arrange any level of care you desire so that your move is completely managed for you. Home office set-up, unpacking and organization, home automation, even virtual staging to visualize your new home. INSTRATA Concierge is your new personal assistant.
ENTERTAINMENT & LIFESTYLE
INSTRATA LIfestyle Concierge will keep you informed of the most coveted and trending venues, services and activities. Our onsite and virtual events are curated with you in mind. The venues may have changed but our comedy shows, sunset drive in movie nights, backstage chats with Broadway actors, chefs cooking demonstrations and mixology classes still provide unforgettable experiences. Grab your wine and enjoy an evening of Jazz or have us plan your next virtual birthday party collaboratively, we will work to create your own personalized evening of entertainment. Drag Queen bingo is our next event!! Come join us for a night you wont want to forget. BINGO**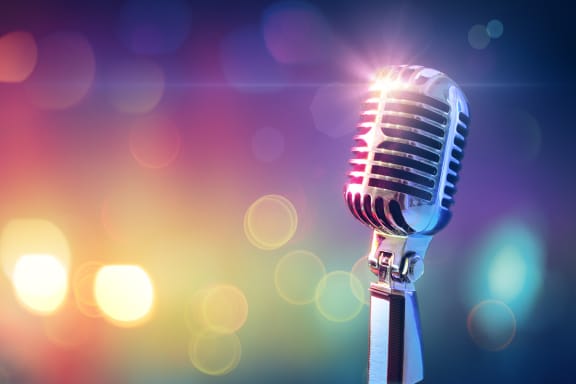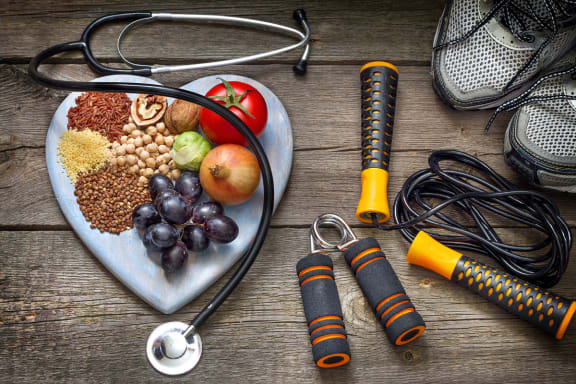 FITNESS & HEALTH
INSTRATA residents stay in peak performance shape with access to our world-class elite trainers and bootcamp sessions. Our library of award-winning virtual classes will keep you active and on the move. Yoga, Pilates, Zumba, Body Weight Workouts, Isometric Training, Alignment Flow INSTRATAS premier classes and trainers are on-demand. Whether your preference is Peloton or fitness classes, we have it all! And, if soccer is your calling, children and adults have learned new drills from the games best superstars, right in their own homes.
BEAUTY & WELLNESS
Our lifestyle experience is a respite for your mind, body and soul. Either virtual or in-home sessions, our nutrition counselors, meditation gurus and wellness experts cater to your personal goals. And when you are ready for a one-on-one session, our access to the best glam squads and beauty stylists will get you red carpet ready!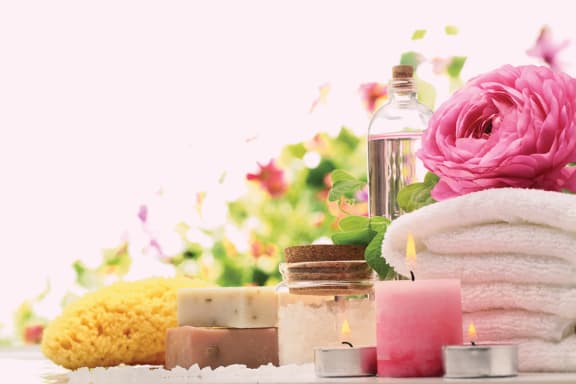 GASTRONOMY & MIXOLOGY
Restaurant recommendations and access to coveted reservations, private dining with a personal chef, learn how to cook fine dining and get all the bartender tricks for your next cocktail, our team will have you ready for your next fantastic meal and cocktail experience. And yes, our wine classes are always rated #1 with over 200+ residents in attendance throughout.
FAMILY TIME & CHILDREN ACTIVITIES
Hamilton & Frozen cast sing along are just the beginning! Our trivia nights get exciting, while our painting sessions produce masterpieces, but our INSTRATA Camp series activities for our families inspire them to create amazing living room tents. And our family workouts and astrology events bring everyone together to share quality time with each other. Our team continually presents new family experiences to enjoy!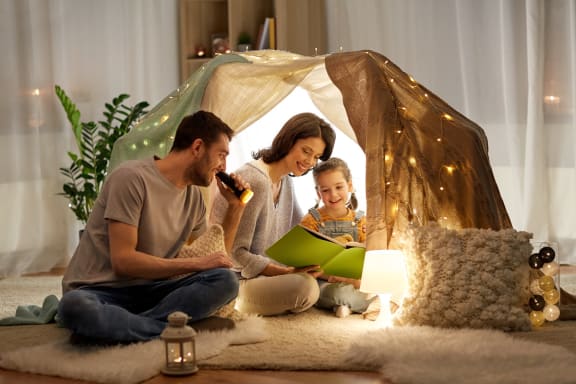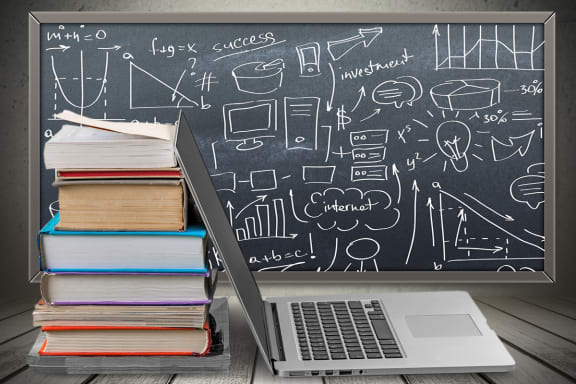 KNOWLEDGE IS POWER
Learning a new hobby, listening to a lecture, prepping for college exams or education on finances, our residents have access to a variety of experts to continue to grow and learn.